The Ultimate Guide To Sales Acceleration For Field Sales Teams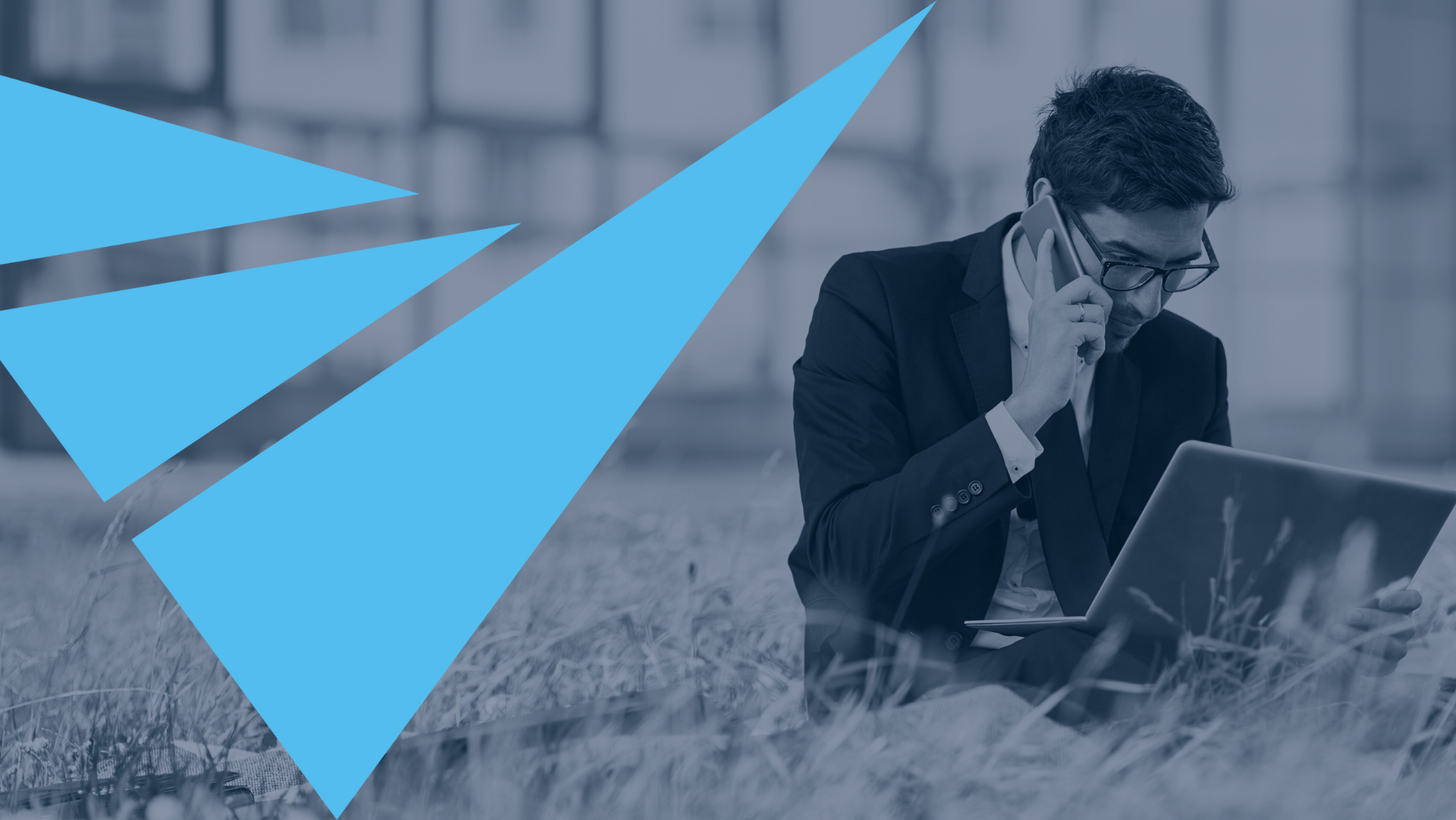 The term Sales Acceleration is used to describe strategies and frameworks organizations implement to streamline the sales process and ultimately yield more revenue. Over the past several decades, digital markets have overtaken traditional sales avenues and necessitated that organizations pivot from traditional prospecting to a more modern approach. Sales techniques that were once effective have become static, and many teams recognize that sales acceleration is a modern solution to the changing scope of the sales world.

While there are many ways to accelerate the sales process, all effective strategies will reduce redundancies in the sales cycle creating a more positive customer experience and increasing bandwidth so sales reps can spend more time on the most important aspects of their roles.
The Sales Cycle
Every sale, regardless of product or channel, goes through the same basic stages, and it is important for teams to be acutely aware of these steps and how to move through them efficiently.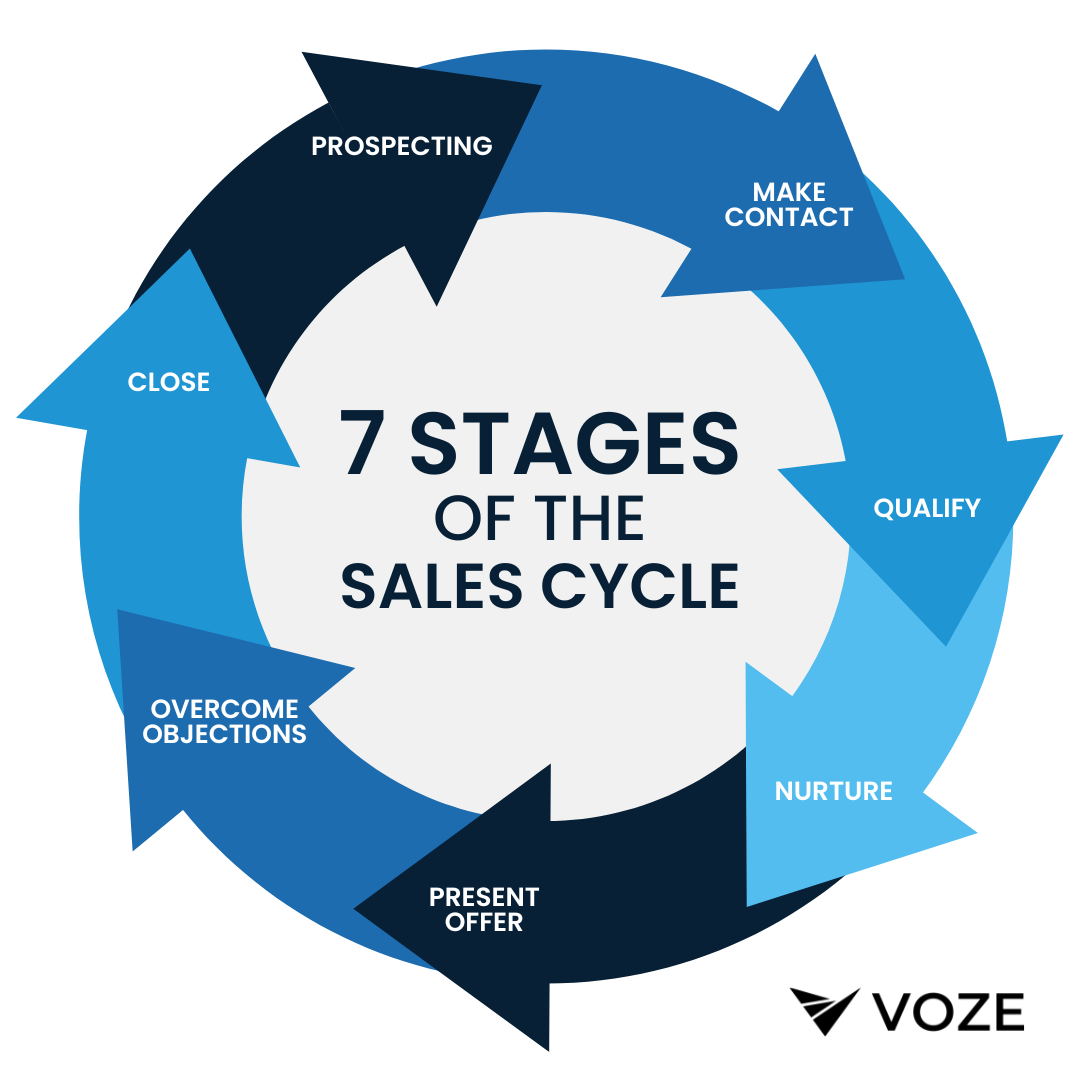 Retail and e-commerce cycles are often quite short, and a buyer can go through the stages of a sale in a matter of minutes. B2B sales, however, can take months, and SaaS sales even longer. If there is congestion at any point in the cycle, an already lengthy process is drawn out, delaying timelines, wasting resources and even disenfranchising potential buyers.

Sales acceleration solutions can reduce redundancies in the sales cycle and prevent these issues, but in order to do this, businesses must define each step of their process. Even organizations with similar products have variations in their sales cycle, and it is important to understand each step. Once a process is defined, it can be improved. Through careful observation, it is possible to identify weak points and make a plan to streamline them. When representatives are able to move through the cycle efficiently, they improve customer experience, use resources effectively, and have more time to pursue other leads.
Use of Customer Relationship Management software (or CRMs) is widespread, but it is important to note that these tools help organize the sales process. It is not enough to introduce a CRM; if teams wish to accelerate their sales, they will have to take a look at their sales cycle. A CRM can be a great starting point for teams wishing to structure processes and begin paring them down to the most essential parts.
Data Backed Solutions
As markets have shifted, many buyers want data-backed-solutions. Modern sales acceleration frameworks use data to make informed decisions about how to present their product to potential clients, how to use time and monetary resources, and even forecast incoming revenue.
When sales and marketing teams demonstrate a deep understanding of how their product impacts the buyer, they create value.
Data can also help organizations track specific sales performance metrics to ensure individuals and teams are focusing their attention on the most important tasks. Important metrics to consider are:
Number of new leads
Number of new opportunities
Lead-to-opportunity conversion rate
Number of completed quotes or demos
Number of closed deals
Quote-to-close ratio
Sales quota attainment
Total revenue
Revenue by territory
Expansion revenue
Average sales cycle
Sales activity completion rate
Monitoring these data points allows teams and organizations to analyze the most important metrics and increase performance by:
Revealing bottlenecks in processes
Identifying most effective strategies
Improving accountability
Informing training practices and scope
Improving satisfaction of both customers and employees
The collection, synthesis, and application of good data is an integral part of any sales acceleration approach. Data can be used to inform every aspect of the sales cycle (and even be utilized to manage teams and departments company-wide). In this article we'll focus on three ways data can have a big impact on sales departments– assessing individuals and teams, understanding and meeting the needs of customers, and driving sustainable growth.
Assessing Individuals and Teams
Traditional sales approaches focus on outcomes– how many sales has a rep closed or how much revenue they've generated. Accelerated approaches assess a vast array of performance metrics. These metrics allow teams to see what behaviors and practices drive success. As teams utilize benchmark and performance data, they begin to understand what high-performing reps are doing, and (possibly more importantly) how they are doing it. Once a team has a clear view of success, individual representatives can work to match it.
Good data can also help prevent attrition. When it costs $115,000 to replace a lost rep, the need to know how individuals are doing is paramount. As management teams monitor performance, they are able to identify deficiencies early and intervene before issues arise, helping ensure that members of the sales team are appropriately supported.
Management teams can also use performance metrics to develop good onboarding plans and quality compensation practices, both of which prevent attrition. It takes the average rep twelve months to ramp up to full productivity, and if their day to day performance is informed by data, they (and their superiors) are able to navigate this period with confidence.
Understanding Customers
Quality data allows sales teams to find the right customer, at the right time, and contact them using the right format. Analytical sources such as phone calls, emails, chats/messaging systems, website visits, and even downloads can provide teams with ample evidence that helps them understand who their customer is, and what the customer needs.
Funneling this data through AI and other business intelligence platforms allows reps to pursue the best leads. Data sets can be predictive and allow reps to identify specific customers or companies who are already in the market for the product or service they provide.
This narrowed focus decreases the amount of time it takes to find interested prospects and opportunities and then move them through the sales pipeline. This reduced timeline benefits both the company and the client. Teams are able to pursue more leads more effectively, and customers find the resources they need and want.
Sustainable Growth
Data ensures that growth plans are smart, intentional, and strategic. In a word – sustainable.
The use of data systems allows companies and teams to leverage information to their advantage. In particular, data allows for optimal planning and collaboration within an organization– both of which drive success.
Data-driven planning allows teams to accurately predict their sales capacity, forecast trends and sales, set quota allocations (and other performance metrics), and optimize territories. These sorts of data allow a team to plan for the future with clarity, and make important decisions about how and when to use resources most impactfully.
Sales teams who are looking to accelerate understand that they are part of a larger organizational team, and collaborating with other stakeholders within the business is essential for sustainable growth. When members of the sales, finance, marketing (and other teams) have access to a single data source, they are able to align to a common set of objectives and communicate effectively internally.
While there is no universal model for success, sales teams who make an effort to utilize analytics are taking important steps toward acceleration. Data can help sales managers and reps identify appropriate goals and metrics, provide information about customers, and allow organizations to scale and grow their companies in a sustainable, healthy way.
Effective Use of Technology
Sales teams are turning more and more to technology to meet the demands of a virtual market, and effective sales acceleration software can help teams collect and analyze data, build relationships with buyers, and streamline sales processes. Automation software in particular reduces time sales reps spend doing admin and improves account prioritization and forecasting.
There are many ways technology and software can accelerate sales, and utilizing one or more of the following be immensely helpful:
Sales Leads Databases
Aggregate and routinely validate business contact information to help sales and marketing teams reach out to the most qualified prospects. Data cleansing and enrichment helps save time by removing poor-quality prospects from consideration.
Company Research Tools
Compile detailed information on individual businesses, including public financial documents, business credit scores and ratings, corporate family trees, news, competitive insights, and legal judgements. Extensive records on businesses allow salespeople to go into client pitches armed with the latest information about a company and its competitors.
Real-Time Alerts
Automatically notify salespeople of management changes, acquisitions, or other notable business events – this is essential to reaching prospective customers at an opportune time.
Predictive Analytics & Audience Targeting
Advanced algorithms aggregate business and marketplace data to make informed predictions about potential clients or industries. Predictive analytics can help identify areas ripe for growth, saving marketers and salespeople the trouble of pursuing poor prospects.
Email Generation & Tracking
Send templated emails in response to certain trigger events, such as a request for pricing. Track open rates and site visits that originate from specific outreach efforts.
Integrated Quote-to-Cash Solution
Allows salespeople to quickly create accurate quotes based upon pre-defined pricing guidelines. Provides the opportunity to demonstrate cost savings early in the sales cycle, potentially removing sluggish competitors from consideration.
Data Visualization Software
Transforms raw data into intuitive graphics and charts to help marketing and sales teams understand facts and figures at a glance. Avoids data overload that can keep insights buried in the noise.